Dell SC, perhaps better known as Compellent, has finally had its end of life formally announced.  I feel like many people have been watching for this since the acquisition of EMC was announced in 2015.  At that time, Dell suddenly found itself with numerous overlapping storage platforms and product teams.  Jeff Clarke, COO at Dell, explained it well here:
"It was to the point where you had fierce supporters of a brand or a product inside the organization and we were not necessarily stepping back and looking at market needs, customer needs and technology trends. My view 15 months ago, I had XtremIO, ScaleIO, VMAX, Unity, VNX, SC – all competing almost internally with one another and dividing up engineers and not sharing IP across the boundaries."   -Jeff Clarke
The need to consolidate the product lines, combined with a forward looking view towards a more flash-centric storage ecosystem logically resulted in a pruning of their offerings.  Dell SC is perhaps the first one to have an officially announced end of life, though I expect that the other platforms will have similar announcements within the next few months.  If you are currently evaluating a purchase of a Dell EMC midrange storage product other than PowerStore, I would ask some hard questions about the expected lifecycle of that product.
As a former Compellent employee, I may be a bit biased, but I think the Dell SC remained the most advanced hybrid storage array on the market, even after letting the competition catch up a bit in recent years.  Dell SC was always known for tiering, but my favorite feature is Live Volume.  No other major label mid-range storage array on the market today can natively deliver that functionality!  The same volume, writable in two places at once, across async distances!?
This was a big portfolio to rationalize, and it was time to make a move with a centralized, focused mid-range strategy.  Take a look at PowerStore for the official replacement.
Here are the dates in the announcement:
If you are a current Dell SC customer, what do you need to know?  Read on.
You have some decisions to make, and economics may drive a large part of the process.  If I was managing an environment with Dell SC in it, my first question would be: "How long do I need to ride out this investment?"  This platform will be supported out as far as 2028, is that the right move for your environment?  A few thoughts…
Don't Rely on the End of Expansion Date

The "end of expansion" date is when they will formally stop accepting orders for system upgrades such as drive enclosures, spinning disks, or solid state drives.  This date is very much subject to inventory availability.  There WILL be parts that are NOT AVAILABLE come 8/15/2024.  We have seen this each time a system goes end of life.  The popular stuff sells out first!
The impact of not being able to get the drive size you need can be significant.  Lets say your system is composed of 36 x 3.84TB SSDs.  You need to add a bit more space, but when you go to upgrade in 2024, those drives could be all sold out, and you'd have to purchase a 7.68TB drive instead.  The system will, in effect, be unable to use the capacity above 3.84TB, causing you to waste the difference.  This example can be extrapolated out to much larger configs.  Feel free to post in the comments below if you have a specific question.
In short: Make sure your plans include purchasing any capacity upgrades you require well ahead of August 2024!
The reason this is such an important question is because it is going to drive your next few decisions.
You have choices.

Option 1: Ride out the platform until end of support.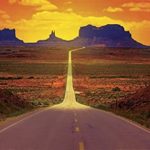 Lets say you utilize the SC3020 platform.  Support on that system goes until 2028, so you potentially still have some good years left in it. You won't be able to buy upgrades for it after 8/15/2024 though.  So, if you are going to maximize your investment in the SC3020 by utilizing it until end of support in 2028, then you need to project your requirements out that far, and make sure you purchase upgrades accordingly.  You essentially need to purchase capacity by 2024 to satisfy your needs through 2028.
If you utilize the SC5020 or SC7020, this story is similar, but with a date of 2026.  Remember that the later you purchase upgrades, the less time you have to depreciate them, the shorter their lifespan is, and therefore the higher their effective cost.  Most companies would not be happy about buying an upgrade in 2024 that they could only use until 2026.
And remember: don't wait until August of 2024 to buy those upgrades!  They may be gone!

Option 2: Migrate to a new platform.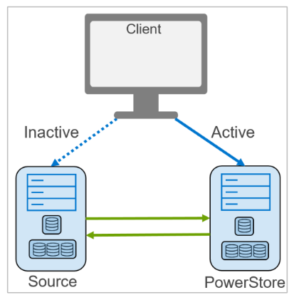 The official replacement for the Dell SC is the new PowerStore array that we talked about here.  One benefit of migrating to this platform is that it provides tools to ease the migration.  The PowerStore array has functionality built in to facilitate migrating from XtremIO, Unity, SC, EqualLogic, or VNX2 into a PowerStore.  You can read all the details and processes for this feature here.
If you decide to move to the PowerStore platform, your configuration will look a bit different than the Dell SC sitting in your rack today:
The PowerStore is all flash.  There is no option for spinning disks.
PowerStore has excellent data reduction, and Dell guarantees that you will get at least a 4:1 data reduction ratio.  The impact of this is that your new PowerStore will likely be very compact compared to your Dell SC.
The PowerStore has file capabilities built in.  So you know that Windows VM you use as a file server?  You don't need it any more!
If you are a LiveVolume user, this transition is more complicated.  Some use cases are covered by a PowerStore addon called MetroNode.  For some use cases, however, there may not be a direct replacement available from Dell.  Think through these factors as you consider:
uniform vs. non-uniform pathing
sync vs async
auto-failover vs manual-failover
autoswap enabled or disabled
latency between systems
Active/Active datacenter designs could be a whole blog topic in itself.  If you are in this situation, I encourage you to reach out to me for more information.  Your Dell / "EMC" account team probably doesn't know anything about LiveVolume.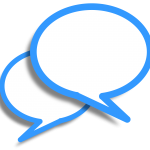 Are you going to move to PowerStore, or evaluate other options?  Planning to keep running on Dell SC until they make you give it up?  Let us know your plans below.  Have any questions, comments, or need more info?  Let me know in the comments!
Categories: Datacenter Storage
Rick Gouin