Nutanix .NEXT 2017 Announcements: Xtract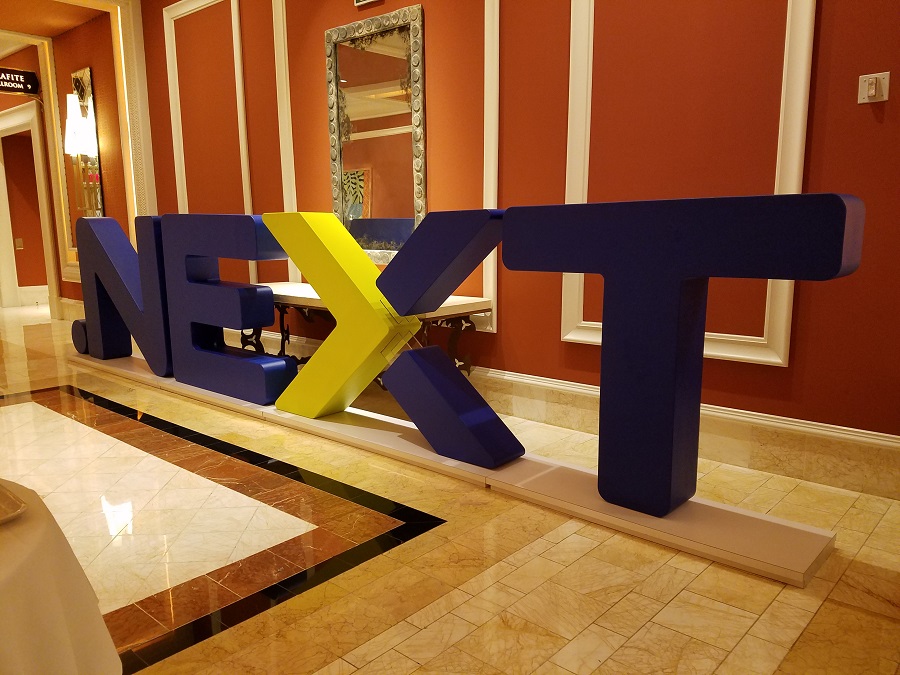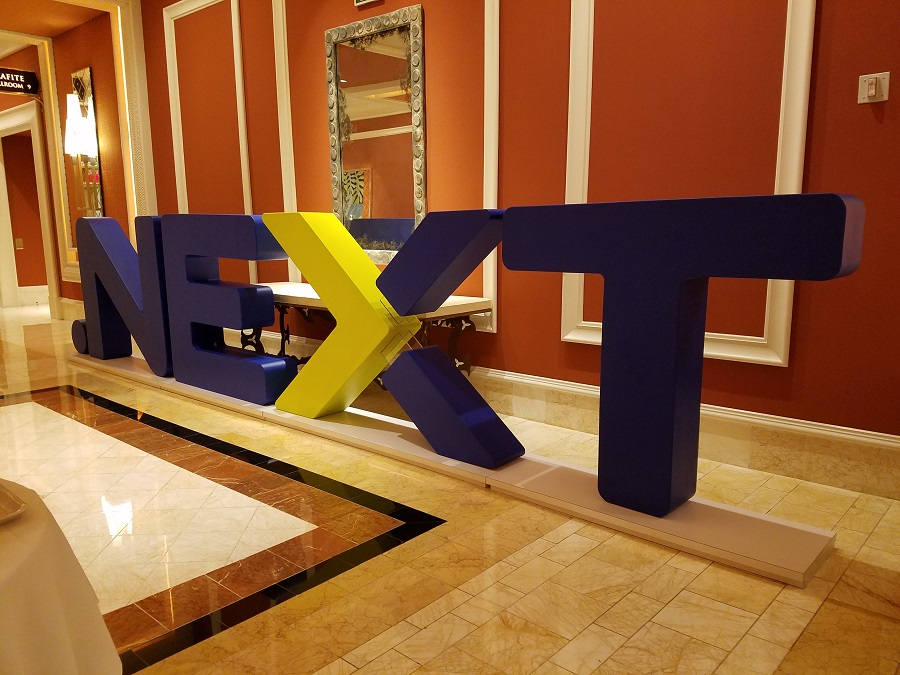 The 3rd annual Nutanix .NEXT held in Washington DC at the end of June 2017 brought 3 major strategic announcements to light.  I talk about the first one, Calm, here.  The 2nd one is a hybrid cloud enabler called Xi, which I talk about here.
One of the thematic elements I took away from this conference was that Nutanix is betting on hybrid cloud.  They see the 800lb gorilla that is AWS, and know they aren't positioned to take away that business yet.  They've focused on enabling the best hybrid cloud experience possible, all built on Nutanix technology.  Very cool.
Now lets run through the 3rd major announcement: Xtract.
Prior to this announcement, Nutanix had a tool out called Xplorer.  This was a database transformation tool to simplify application of best practices and migrations.  This tool has been rebranded as part of the Xtract suite.  The new part that gets added with this announcement is support for VMs being added in Q1 2018.  This side of the tool is really about onboarding, with the goal of making a bulk migration of VMs from existing VMware environment to a Nutanix based enterprise cloud as easy as possible.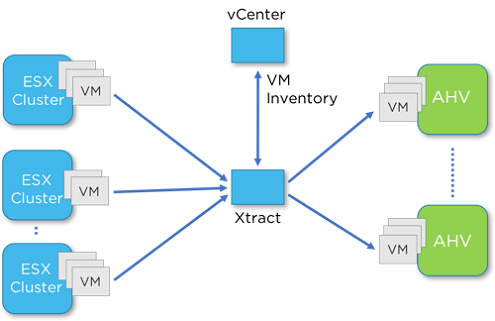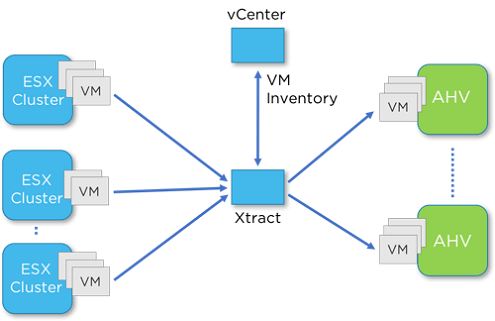 On the VM side, it uses VMware ADP to replicate the data from your existing VMware environment over to a Nutanix infrastructure.  This provides a nice, consistent, agent free experience that keeps the disks up to date until the cutover.  It starts by making a migration plan where you pre-stage information, as you can see below: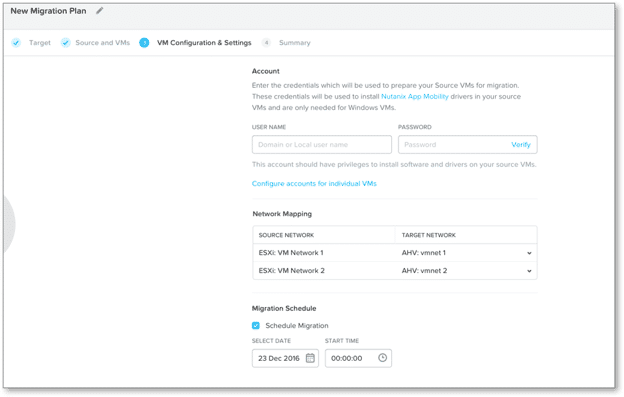 When the cutover happens, you power down the old VM, and power on the new one.  The new one will already have the AHV drivers injected, and the networking properly configured.  One of the big stumbling blocks for getting started with a new platform is migration.  These tools make migration so easy, that this will be virtually eliminated.
Check out the official page here: https://www.nutanix.com/products/nutanix-xtract/
Read about other .NEXT 2017 announcements here:
What do you think about this announcement?  Let me know in the comments below.