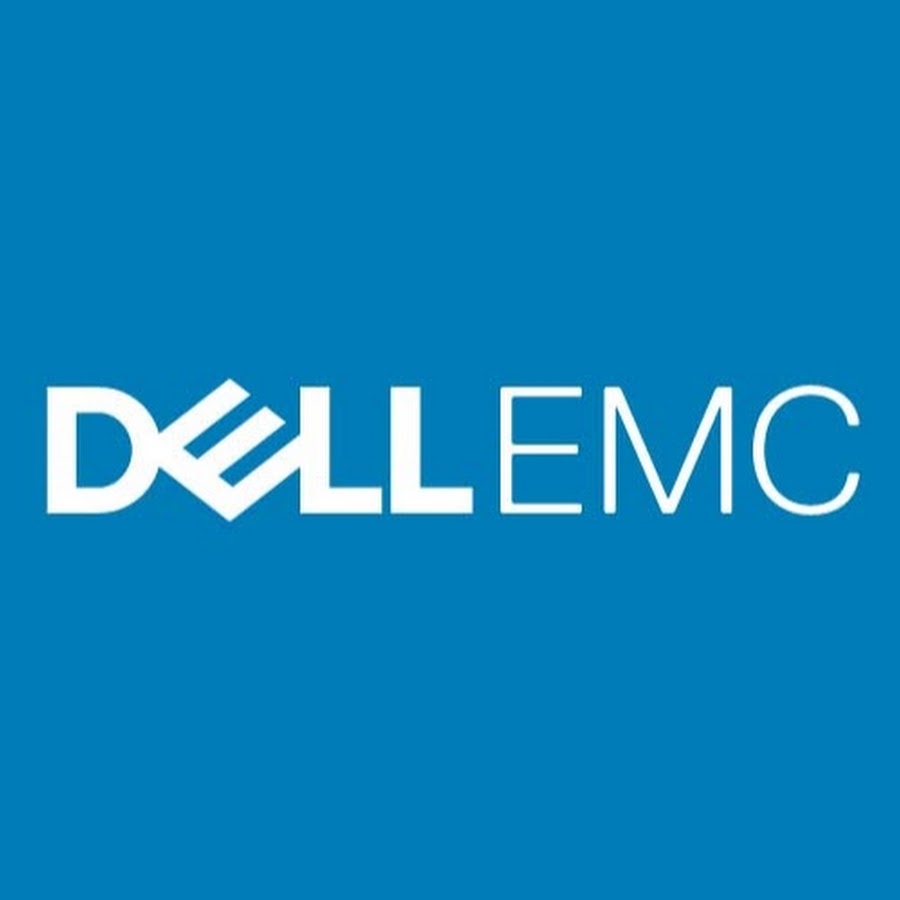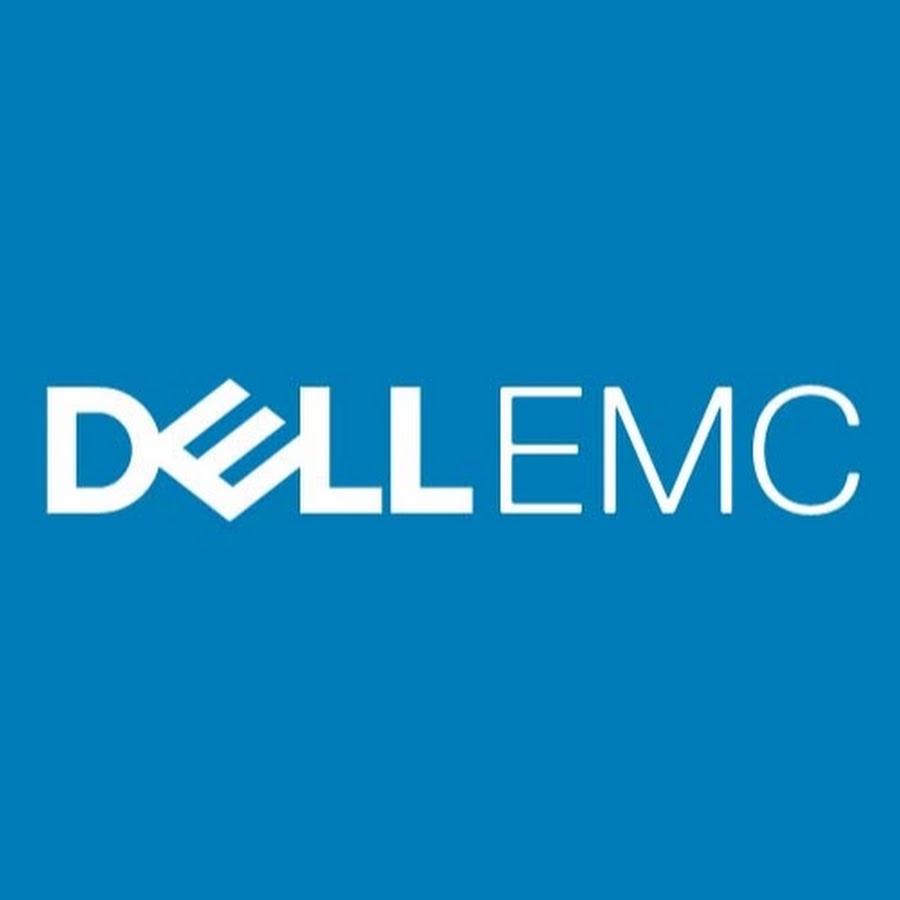 I've been involved in solutions for a few customers recently where they opted to not buy part of the solution, instead choosing to go with a less expensive storage option for data that they perceived to not merit the cost of higher end storage solutions.  QNAP, Synology, and similar providers have been quietly meeting this low end storage need for some time now, while larger providers like Dell EMC only had some aged offerings in their portfolio.  The PowerEdge ME4 is designed to meet this need by bringing some pretty high end features down market at a low price point.
"The new PowerVault ME4 Series is a key part of that strategy at the entry level, designed for customers looking for an affordable, yet fully featured storage array that's optimized for SAN and DAS virtualized workloads."  – Jeff Boudreau, President and GM of Storage, Dell EMC
The PowerEdge ME4 line comes in 3 flavors:
ME4012 – This is a 2U system with twelve drive slots designed for 3.5″ drives.  Requires a minimum of 2 drives and scales up to 264 drives.
ME4024 – This is a 2U system with 24 drive slots designed for 2.5″ drives.  Requires a minimum of 2 drives and scales up to 276 drives.
ME4084 – This is a 5U system with 84 drive slots designed for 3.5″ drives (see below).  Requires a minimum of 28 drives and scales up to 336 drives!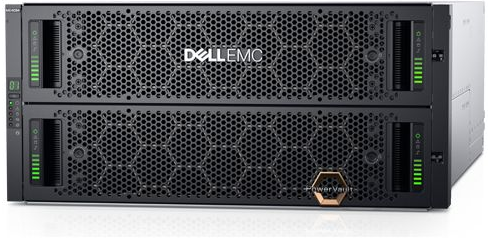 Each of the above models is a base system that includes your controller(s) as well as some drive bays.  You can further grow these systems by adding expansion trays:
ME412 – 2U 12 x 3.5″ drive bays
ME424 – 2U 24 x 2.5″ drive bays
ME484 – 5U 84 x 3.5″ drive bays
Note that you can mix and match some of these trays behind different controllers, so you can add an ME484 behind and ME4012.  You can't mix and match 2U and 5U expansion enclosures behind the same head though
So, by starting with the base controller, and adding expansion trays, this product is designed to start low and scale up fairly large. If you start with an ME4012 and max it out with ME412s, you would have 21 expansion trays housing a total of 264 drives.  If those are all 12TB drives, you have around 3.1PB of capacity!  I've seen performance quotes that are well into 6 figures for IOPS.  I don't doubt that these perform just fine for the market they are targeting.
The press release quoted $13k as the entry level for these arrays, and after building out a few configs, I'd say this is fairly accurate.  This is also list price, so you can probably get it even cheaper.  You can buy these systems with single controllers for environments that don't require high availability, something that is not available in higher end storage products such as the Dell SC line.  You can also get them with dual controllers, which adds around $5k to the price tag.
There are tons of connectivity options, which you probably won't find on some of the other low end players.  You can get these arrays with any of these choices.  The port count depends on if you get 1 controller or 2:
10G Base T
10G SFP+
12G SAS
16G Fibre Channel
2 x 16G Fibre Channel + 2 x 10G SFP+ Combo
Disk drive options are also plentiful, even including SEDs, and will evolve over time.  You can create all flash, all disk, or hybrid configurations.  Not every drive is supported in every chassis, but you can also use 2.5″ drive carriers in the 3.5″ chassis for some, so you have a lot of flexibility:
NLSAS: 7.2K 3.5″ – 4TB, 8TB, 12TB, 12TB SED
NLSAS: 7.2K 2.5″ – 2TB, 2TB SED
SAS: 10K 2.5″ – 1.2TB, 1.8TB, 2.4TB, 2.4TB SED
SAS: 15K 2.5″ – 900GB, 900GB SED
SSD: 480GB, 960GB, 1.92TB, 1.92TB SED
From a features perspective, these things pack a punch.  First is distributed RAID.  This is a feature that has only recently come to some higher end storage arrays, even in the Dell EMC portfolio (Though the Dell SC series has had it since 2005).  The ME4 can do all the stuff you want a storage array to do:
Nice HTML 5 Web Interface (see left)
Tiering with up to 3 levels
SSD cache
replication
snapshots
cloning
thin provisioning
VMware vCenter integration
VMware SRM integration
The availability of the PowerEdge ME4 comes just in time for customers transitioning off of similar lower end platforms that are coming up on their end of life:
SCv2000 / SCv2020 – Already End of Life back in July of 2018
PS Series (AKA Equallogic) – Planned End of Life in Feb of 2019
VNXe1600 – Already End of Life back in January of 2018
MD3 – Planned End of Life in Feb of 2019 (I could see this getting pushed out)
One thing to note about the ME4 is that it is not really an original Dell EMC Product.  These offerings are rebranded Seagate DotHill storage devices (Seagate acquired DotHill back in 2015).  Other major storage providers, including HPe, also rebrand the Seagate product as the MSA line.  Each firm makes some mostly cosmetic adjustments from a software perspective.  One of the primary reasons to buy from Dell vs HPe or another OEM is to reduce the number of support numbers and contracts.  If you are already using Dell servers, for example, then it may make sense to stick with the Dell flavored ME4.
Much of the previous generation Powervault Line was rebranded from NetApp LSI arrays (NetApp acquired LSI back in 2011).  There is no similarity or compatibility between the LSI gear and the DotHill gear.  This refresh is not just an update to the existing LSI based platform, it is a change to a completely new underlying product.  What this means to you is that you can't expect to manage an MD3 and ME4 from within the same GUI, or mix and match drive trays between the two, or have regular managed replication between them.
Overall, I think this is a well featured storage array aimed at the DAS to low end SAN market.  While it doesn't bring a bunch of new features to market, it does provide an improvement over the previous generation offerings at an attractive price point.  What do you think about these arrays?  How do you like Dell's packaging of the hardware and software on these platforms?  Let me know in the comments below.
Categories: Datacenter Storage
Rick Gouin