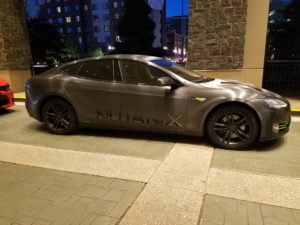 Today marks the end of the 3rd US Nutanix .NEXT conference.  When I think back to the first .NEXT that I attended in 2015 in Miami, everything starts to click.  At that very first .NEXT conference, there was lots of hinting towards integrations with cloud providers.  At the time, all the talk was about AWS and Azure, but we all saw a vision of the future where Nutanix enabled customers to easily deploy hybrid cloud solutions.  That future is now!
There were 3 strategic announcements coming out of Nutanix .NEXT 2017, as I see it.  In this article, I'm going to talk about the first one:
Nutanix Calm
Some of you may be familiar with Calm.io, an orchestration company that Nutanix acquired last year.  We now see the use of that IP in the product.  I think we can break this announcement up into 2 parts.
 Calm.  This is going to be the Nutanix automation/orchestration/lifecycle tool, built right into Prism.  This provides graphical lifecycle management functions, minimizing the need to write custom scripts.  You can build out application blueprints that encompass the various components of an application right int the tool, as you can see in the graphic below.  Sorry for the quality, graphic taken from photos of overhead screens.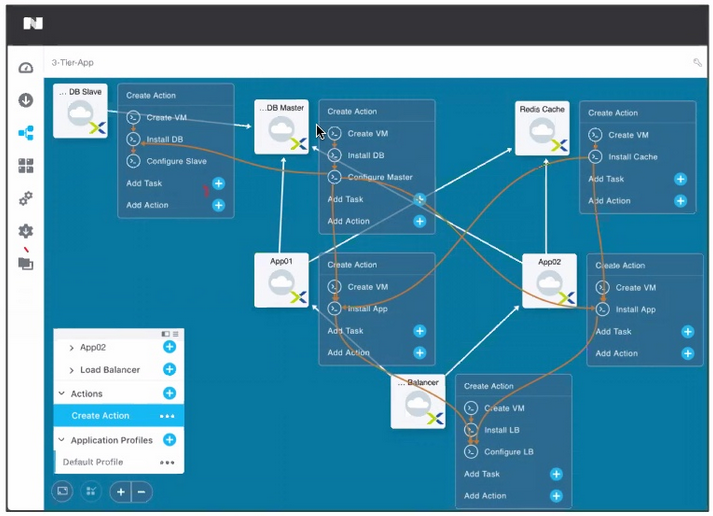 2. Marketplace.  This is a collection of applications that you can easily deploy straight from the new "Apps" tab in Prism.  When navigating to that tab, you'll be presented with a list of applications you can deploy straight from that interface.  When you select an app, you can watch calm work in the background the orchestrate the deployment of that app for you.  You can kind of think of the apps as a published blueprint for commonly deployed applications.  We expect to see backup tools, network services, database servers, and many other common infrastructure components available as apps in the marketplace (see below.)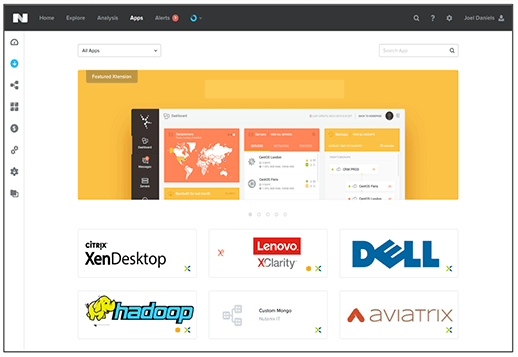 When you deploy an app, you can choose to deploy it locally, or to a cloud location in AWS or Google Cloud Platform.  It also keeps track of the costs of these apps, which allows you to compare the costs for the various destinations (see below).

Overall, I see the marketplace in particular as another step towards invisible infrastructure, which was thematic at last years .NEXT event.  What we see in the market is a move to stop thinking about the underlying hardware, and focus on the application layer.  Simply click an app, and the system will deploy it for you, wherever you want it to go.
See the offical calm page here: https://www.nutanix.com/products/calm/
Read about other .NEXT 2017 announcements here:
What do you think about this announcement?  Let me know in the comments section below.
Categories: Datacenter Hyperconverged Virtualization
Rick Gouin