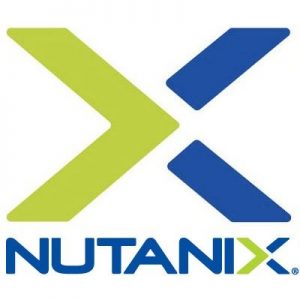 Just a quick note about Nutanix AOS 5.1 that was just released on 5/1/17.  There are a few things in this update that I've been waiting for, so I thought I'd outline a couple of the more interesting changes here.
User Defined Alerts.  This is really cool.  As a long time Compellent user and employee, I really like the "threshold alerting" that the product has had built in for years.  This is very similar to that.  You can define criteria that triggers alerts.  For example, trigger an alert if a certain guest VM exceeds 99% CPU utilization.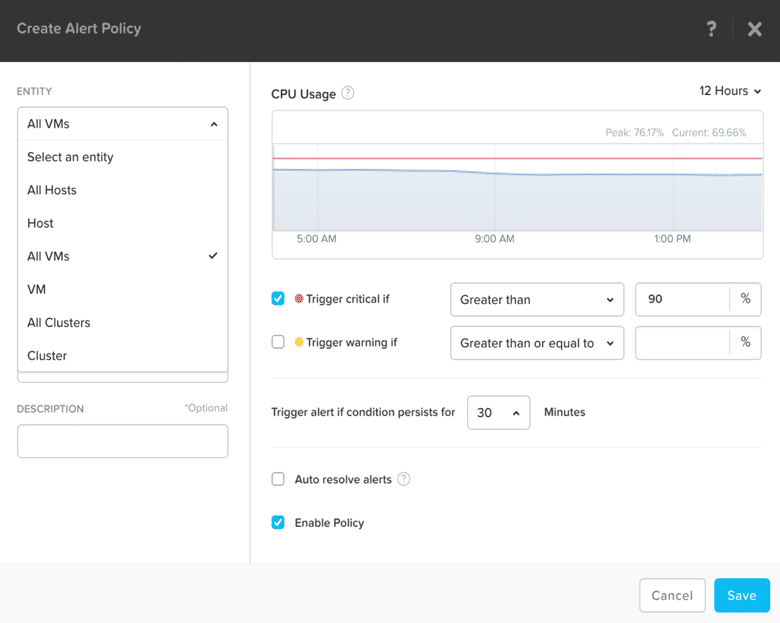 Support for VMware 6.5 hosts and vCenter 6.5.  I've been eagerly awaiting this, since I think the 6.5 VCSA is a nice step forward, and I want to use it!  There are some provisos here, such as 6.5 is not supported on Intel Ivy Bridge platforms with 16 GB SATA DOM boot drives.  Make sure you check to validate your configuration is supported.
Acropolis Container Services, which provides a way to provide persistent storage to Docker, is now integrated with the self service portal.  Administrators would expose a container or image, and end users can deploy their own via the portal.
Post process compression is enabled by default on any newly created container.  This will depend on your license level though.
Xenserver is now supported as a hypervisor option.  Again, some provisos so make sure your configuration is supported.
I previously posted an article on how to update CVM memory (on CE), because as new features come out, you may need to adjust this figure.  The ability to change CVM memory on the fly is now available in Prism.  My article will soon be obsolete.  Nice!
You can mix all flash and hybrid nodes in 1 cluster.  This will get more interesting as the installed hybrid based gets larger in the face of more and more all-flash nodes.  You have to have at least 2 AF nodes in the cluster.  I'm guessing this has to do with resiliency for the AF nodes.  You don't want to have an AF node fail and only able to failover to a hybrid node, or there will be a performance impact.
There are a number of other changes as well, but these are the ones I found most interesting.  Check out the official Nutanix Blog on it here: https://www.nutanix.com/2017/05/01/upgrade-aos-5-1-today/
Questions or comments?  Post below!
Categories: Datacenter Hyperconverged Virtualization
Rick Gouin