This thing is awesome.  Dell just launched the Dell Poweredge R740xd2, which is essentially a 3.5″ drive version of the Poweredge R740xd.  Those of us who work with Dell servers know the R740 and R740XD as the 2 socket, 2U workhorse servers that power many of our HCI and virtualization environments.  The R740xd2 takes that theory and extends it to cram 26 x 3.5″ drives into a single 2U chassis.  It does this by having 2 layers of 3.5″ drives loaded into the front of the box, where the first layer can slide out to reveal the 2nd.  The spec sheet lists 14TB drives for a maximum of 364TB in 2U!  Not too shabby!  Also available is a selection of SSDs, and you can mix SSDs and HDDs in the same chassis.
One note here is that as of today, the largest drives I can put in it are 12TB, perhaps it will take some time before the larger drives start shipping, but I expect they will, as will even larger drives increasing the capacity even more.
In the image of the rear below, you can see a configuration that includes the 2 extra rear facing drives, which are optional, along with dual 1100w power supplies.  750w options are also available, as is a single power supply of either size.  We can also see the LAN on motherboard, for which there are 1G, 10G Base T, and 10G SFP+ options available.  This server has all the typical management capabilities found in most Poweredge servers, including the BOSS card (Boot Optimized Storage System) and the iDRAC 9.

The R740XD2 is packing up to 16 RDIMMs for a maximum memory capacity of 512GB.  The spec sheet lists processors with up to 22 cores, but as of right now, the most dense core count you can get into it is the Intel Xeon Gold 6140, which has 18 cores at 2.3Ghz.  I assume the CPU upgrade will come soon.  I'm guessing this is due to the decreased footprint for the mainboard, coupled with the added heat/reduced airflow from 2 rows of drives.  If you look at the chassis picture above, you can see the row of fans has been moved back compared to the regular R740, which supports this theory.
There are 4 different chassis configurations, and 2 different riser configs you can choose.  You can end up with up to 5 PCI slots.  These configurations trade off various types of PCI risers along with a couple extra drive bays and PERCs.  Check out this image below, which I found on a russian site where I can't read any of the text, so I don't know how official it is.  This looks like a good breakdown of the various chassis configurations coupled with the riser options though: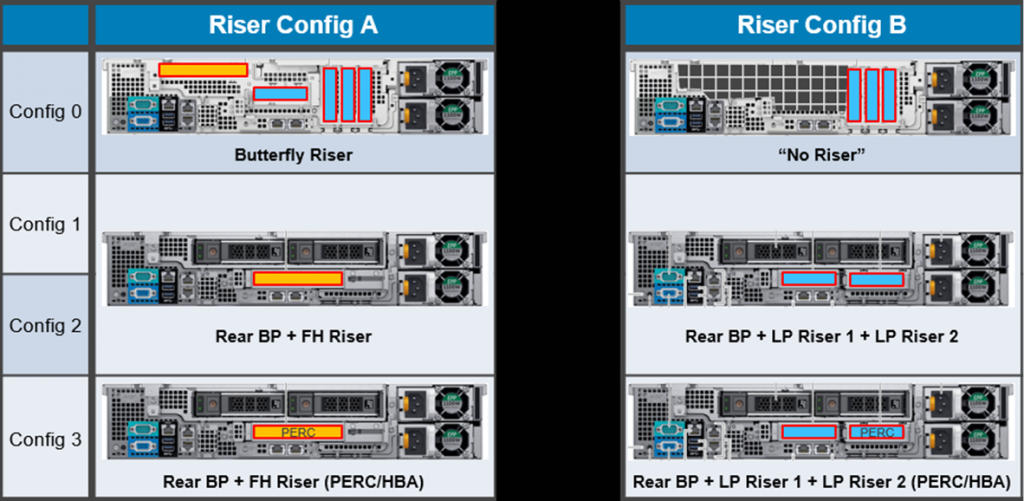 Kind of interesting to me is that there were results for this server up on spec.org for a few weeks before it was launched.  See one set of such results here: http://www.spec.org/cpu2017/results/res2018q4/cpu2017-20181112-09551.html.
Dell posting a fun youtube video showing off this new server.  Check it out here.
You can also find the official spec sheet here.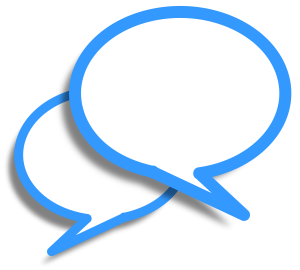 My Take:
I spend a lot of time designing Hyper Converged solutions for our customers, and I can see a tremendous application for this platform in that space.  I'm looking forward to Dell VxRail and Nutanix qualifying this form factor so we can start to use it in that capacity!  I have recently had some challenging unstructured data designs surface for customers where something like this would have been a real win.  What do you think about this platform?  Good fit for HCI?  What other applications do you envision?  Let me know in the comments below.
Categories: Datacenter Servers
Rick Gouin